About Me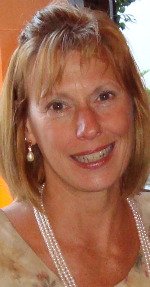 I am the mom of two teenage daughters, a sophomore and a senior in high school. They are both cheerleaders, they play select softball, and also play for their high school softball team.
I have a BA in Early Childhood Education but only taught for a few years before moving on to a number of other things. I once held an insurance license and worked on commission selling annuities. I also sold medical insurance for awhile. I worked for a bank before landing a job at a medical imaging practice where I was the Executive Secretary for 11 physicians and the practice administrator. I advanced quickly in the company and was in charge of personnel and purchasing before being promoted into management where I supervised four support staff departments and was also the HR Director. I stayed with the company for more than years. It was a good job with good pay, good benefits, and great people.
I quit that job, however; when my daughter entered Jr. High as I no longer wanted to be away for 11 to 12 hours a day. I tried earning a living from home but had little success. I learned a lot about the internet and a little about building websites and internet marketing.
Eventually I found Site Build It, and if you are interested in building your own business using a website, it's the only way to go. Site Build It takes you by the hand and teaches you everything you need to know to build a successful website. I combined my love for writing, animals, and the internet to write my website about adopting the right dog.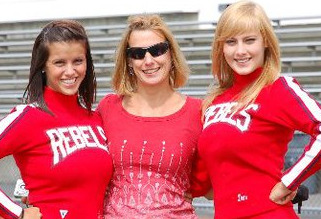 Because I believe you shouldn't adopt a dog until you're ready, I talk about that a lot on my site. If you have small children, perhaps you're not ready to take on another "child." If you also work full time, maybe that's another reason you shouldn't have a dog. I love dogs and had one my whole childhood, but it took me a long time before I decided to adopt one as an adult. My kids were no longer little, I wasn't working full time out of the house, and I was mentally prepared to do the majority of care giving, even though the kids promised they would! If you have a spouse that doesn't care for dogs, is getting a dog going to cause big problems? Do you have a big enough yard? Do you have the time to train a dog and walk him every day? Do you know how much it costs to care for a dog? You must consider all of this before you decide to take on the responsibility of a dog. And, once you feel you're ready to add a dog to your life, what kind of dog should you get? Some need a lot more time and attention than others. Some are better with children than others. Some shed a whole lot. Can you stand to clean up its messes?
There's so much to think about and that's why, even though I'd love for everyone to go to their local shelter and save a life, not everyone is suited for having a dog. Maybe someday you will be, but maybe not yet. So, I built my website to help you make a big decision. I don't want you to adopt a dog, and find out it was the wrong thing to do, and send that poor dog back to the shelter.
So with Site Build It, all I needed was my passion for dog adoption. I didn't need to know anything about the mechanics of website building as Site Build It uses its own platform to let you build a site simply by writing. They teach you about choosing the correct keywords - a term you may or may not be familiar with. But it doesn't matter. The instruction you receive is incredible; in depth, but also easy to understand. Site Build It helps you find the right topic to write about - make sure you write about something you have a passion for - like me. There's nothing I love more than animals, and so I write about my advocacy for adopting your next pet from a shelter.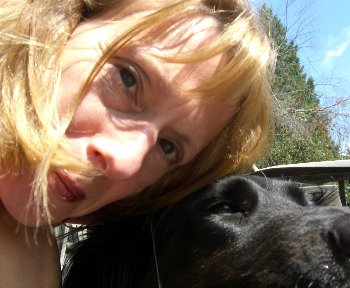 Once you begin building your site you will learn how to market it - no one will see your website unless you get it in front of them. There is also an active forum that is full of knowledgeable and helpful people who are always willing to answer your questions. Solo Build It's owner Ken Evoy is also very involved. I am amazed at how often he personally answers questions. He sends out a newsletter to keep you updated on everything new on the internet too. There's so much out there that it's nice to know Ken is filtering out all the stuff that you don't need to worry about.
Solo Build It also has an affiliate program - meaning you can market Solo Build It to others and make money doing it - that has an incredible amount of marketing materials at your disposal.
What I have noticed since joining Solo Build It is the number of websites that are very good, but have very low rankings. This is because the website creator has not learned HOW to build a website. They may have all the knowledge in the world about their topic, but in order for the search engines to find their site, it needs to be built properly. If you use Solo Build It properly, this will happen.
I love building my website using Solo Build It. Don't get me wrong. It's a lot of work. If you're looking to make fast money, you need to look elsewhere. And this is something that Ken emphasizes over and over. But, if you have a passion for something and you're willing to work hard and follow instructions, you will have a successful website because Solo Build It has every tool that you could possibly need built right into it to make your website a success.
I have loved creating this website. It has been a great learning experience. To create this website, I used a program called Solo Build It (SBI!), which provides all the tools, training and support to learn and create ebusinesses. Unfortunately, SBI! has been attacked by competitors by creating a slew of fake reviews. I want you to know that those reviews are untrue and to provide you with this site: SiteSell, should you be wanting more information.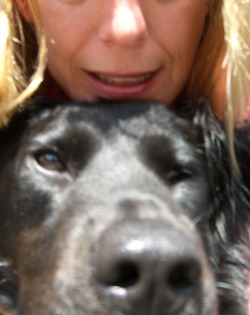 I also enjoy writing about dog rescue and adoption for the Pet Rescue Examiner and share my stories on Ezine Articles as well.
---
Return from About Me to Adopt the Right Dog Homepage